Print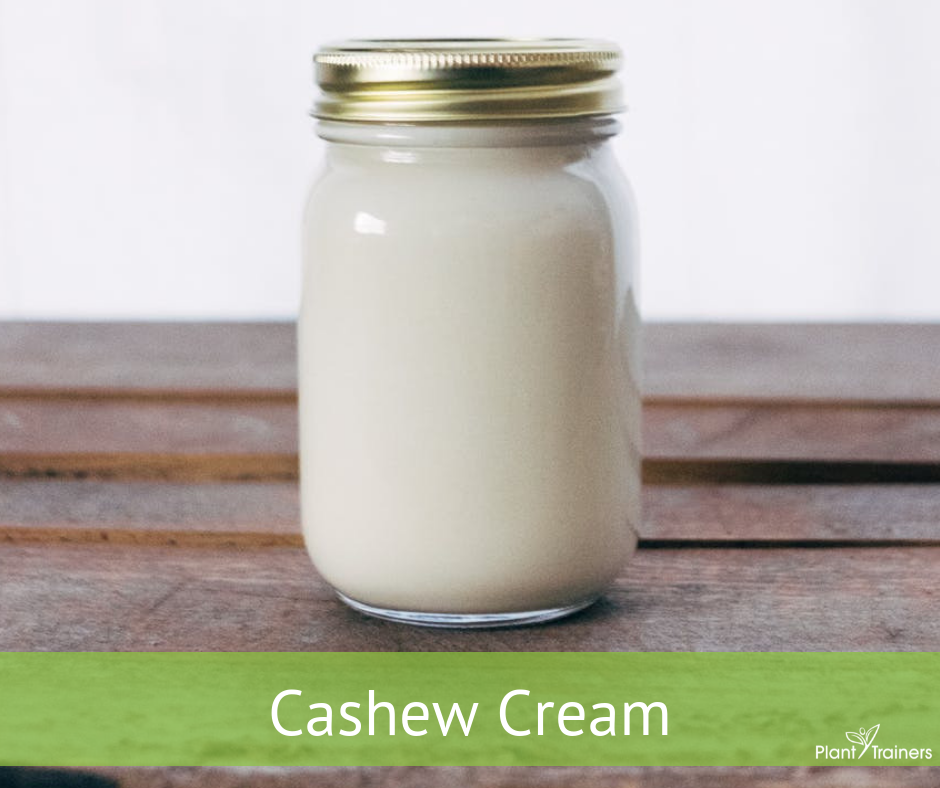 Cashew cream is a great raw vegan alternative to sour cream and salad dressings. This is a very simple recipe that packs a serious punch of awesome flavor.
Ingredients:
1 Cup soaked Raw Cashews
1/2 Cup water
1 tbsp fresh lemon or lime juice
1/2 tsp curry powder
1/4 tsp onion powder
1/4 tsp garlic powder
salt & pepper to taste
Directions:
Soak the raw cashews overnight, rinse them well and then you're ready to go!
Combine all ingredients into your magic bullet or blender and blend until smooth. If you find it to be too thick, add 1 tbsp of water until it thins out a bit. You can keep it thick or thin it out depends what you like or want to use it for. Add salt & pepper to taste.
Makes 4 servings.
Put it into the fridge and let it cool a few hours before use.
Cashew cream can be used as a salad dressing, veggie dip, sour cream replacement, sandwich sauce…whatever you want to use it for. It is very versatile and delicious!
Enjoy!
~ Plant Trainers