Print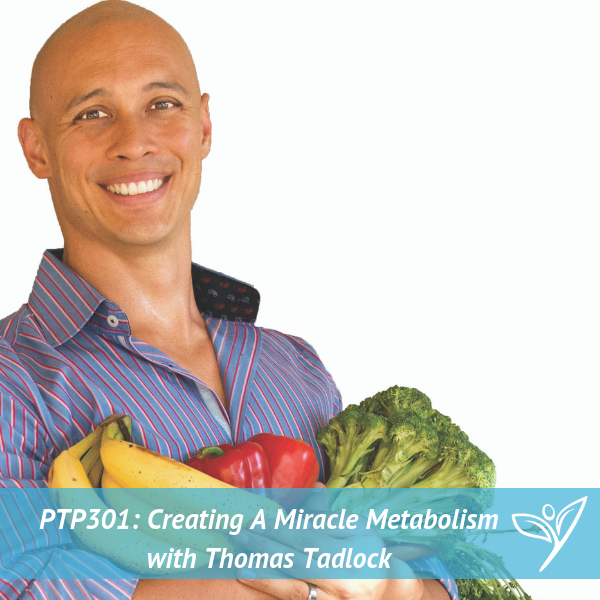 Podcast: Play in new window | Download
Subscribe: Apple Podcasts | Google Podcasts | Spotify | Stitcher | TuneIn | RSS

In this episode of The Plant Trainers Podcast, we talk with Thomas Tadlock all about your metabolism…OK, maybe not your metabolism specifically. He tells us all about his struggles with gaining and maintaining muscle at the beginning of his journey. Then we get into the good stuff. Do you know what your metabolism actually is? Well, he makes it very clear and also tells us all about speeding it up, how it slows down and how to get results. But you want to stay tuned to hear what Thomas's favourite exercise is…it may surprise you.
Thomas has been recognized as one of the top trainers in the USA, with his first personal training company winning the "Best Of" award 7 years in a row, and his second company becoming the largest indoor fitness boot camp in Orange County California. 
He has shared the stage with inspirational legends like JJ Virgin, T Collin Campbell, Dr. Michael Greger, and Anthony Robbins MULTIPLE TIMES. He has successfully led trainings for tens of thousands of individuals, organizations, and entrepreneurs worldwide, including professional recording artists, models, and entrepreneurs. He is a #1 Best-Selling author and leading authority on body transformation.
More on Thomas:
Thomas has appeared on MTV, Bravo, KCal 9, and more. In documentaries, multiple best-selling books, numerous magazines, including VegNews and on multiple magazine covers including the special edition FIT-OVER-40 Issue of Vegan Health & Fitness Magazine. Thomas has been a master trainer for many fitness companies and has been featured on numerous fitness DVDs.
He has also been sought after and has trained top personal trainers of celebrities like Britney Spears, Oprah, and professional sports teams like the Los Angeles of Anaheim to name a few. He holds a master's degree in Exercise Science & Health Promotion and 8 national fitness and health certifications and has consulted for companies such as Gold's Gym, Bally's, Spectrum Clubs, Anytime Fitness, and many more.
Thomas is an internationally recognized trainer educator and has authored the weight loss programs for the fitness equipment company behind the hit TV show, "The Biggest Loser." AND… he is best known in the healing world as the husband who created the life-saving Hyper-nourishment protocol that healed his wife, Dr. Brooke Goldner, of the deadly disease known as Lupus, which has healed thousands of others world-wide of the most debilitating illnesses.
In this episode we discuss:
Finding vegan

Losing muscle

Finding his answer

Changing the workout

Metabolism

The best way for winning a physique contest

What's slowing down people's metabolism

Best veggie nutrition punch

Energy

Results

Getting their life back

Surprise exercise challenge

Miracle Metabolism: Your Step-by-Step Guide to Quickly Lose Fat, Gain Muscle, and Heal at Any Age
Links to things we mentioned:
Thomas Tadlock – Website, Facebook, Instagram, Twitter, YouTube
Miracle Metabolism: Your Step-by-Step Guide to Quickly Lose Fat, Gain Muscle, and Heal at Any Age by Thomas Tadlock
Vegan Bodybuilder Robert Cheeke – PTP040
Saying "Goodbye Lupus" with Brooke Goldner M.D. – PTP167
How Not To Die with Michael Greger M.D. – PTP206
Whole Food Plant-Based with Dr T Colin Campbell – PTP286
Optimizing A Plant-Based Diet with Dr. Brooke Goldner – PTP298
Thank you to this month's Patrons for supporting us on

 Patreon:

"Joe"

Millie Pearson

Mary Lou Fusi

Carmen Fanous

Emily Iaconelli

Spanish Armada

Michele Olender


Don't forget to contact us at info@planttrainers.com with your questions!
We hope you enjoyed this podcast! Please take a moment and leave us a rating and review over on Apple Podcasts – we would be grateful! This will help get our podcast out to others who may enjoy it. We promise to read your reviews and consider your feedback. This show is for you.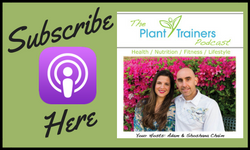 Please subscribe to The Plant Trainers Podcast on your favorite podcasting platform.



Help us by spreading the news about our totally awesome Podcast!
Click here for a list of our services