Print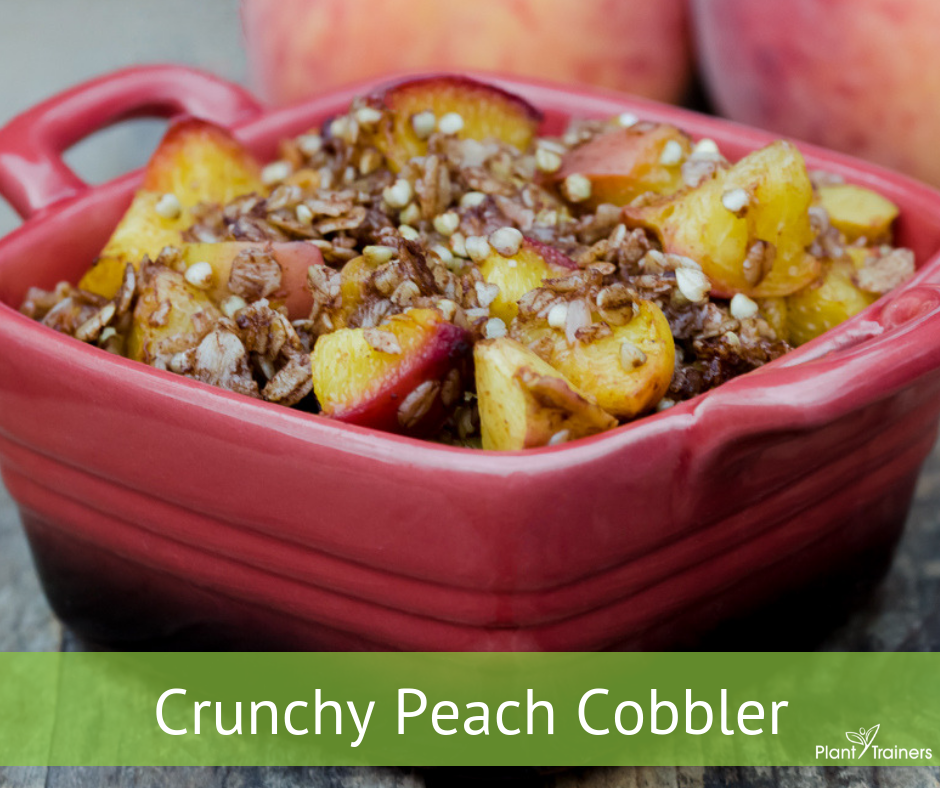 It's peach season!
I woke up this morning and thought I'd make this awesome, simple and quick breakfast…my crunchy peach cobbler!
It can actually be made as a breakfast or even as a dessert! This is really simple, in fact, so simple, the kids can help and make most of it on their own! This peach cobbler is a hit…you can even try it with pear instead of peach!
Crunchy Peach Cobbler (in a bowl)
Ingredients:
1 Tbsp Coconut Oil
1 tsp Cinnamon
2 Peaches (cut into small cubes)
1/2 cup Gluten-Free Quick Oats
1/4 cup Buckwheat Groats
Directions:
1. In a pan, melt the coconut oil.  Once melted, add the cinnamon and stir.
2. Add the peaches, quick oats, and buckwheat groats and stir lightly for about 5 minutes (or until longer if you'd rather it not as crunchy).
3. Put into a bowl and top with your favorite garnish…this crunchy peach cobbler has some mint.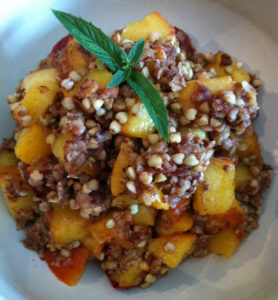 Optional:
If you desire a bit more sweetness, you can top your bowl with some maple syrup.
You can also swap the cinnamon for raw cacao powder or even combine them!
This crunchy peach cobbler is also delicious with apples, bananas or any combination of fruit.
~ Plant Trainers