Print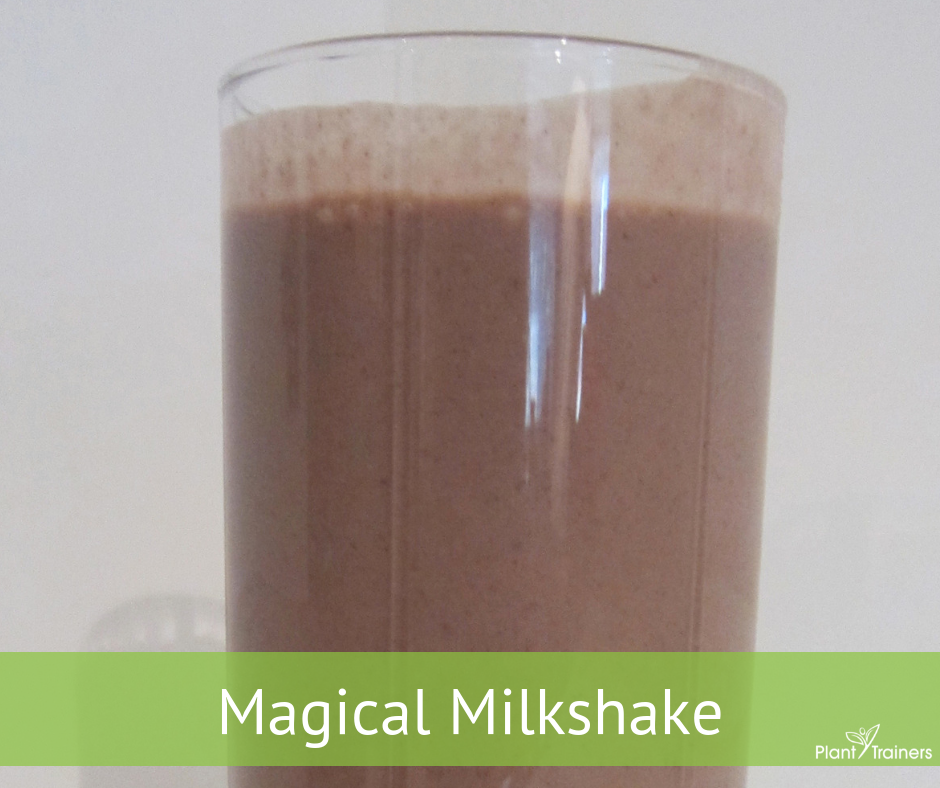 You'll NEVER Guess what's in this milkshake!
There is nothing like a nice cool milkshake on a hot day! Most of us grew up having milkshakes with ice cream and extra chocolate or strawberry syrup. Today we try to make it a little more nutritious for our kids. It can be a challenge at times to find healthy or nutrient dense breakfast or even snack options for our kids.  So here is our Magical Milkshake recipe!
Ingredients:
1 cup filtered water or nut/seed milk of your choice.
1 frozen banana
¼ cup frozen cooked lentils or black beans
1 Tbsp cacao powder
1 tsp natural maple syrup (optional)
Directions:
Blend all ingredients together until smooth!
That's it and that's all!
Let us know how it goes and if you have your own milkshake recipe that kids would really like that is super nutritious…please share it in the comments below!
~ Plant Trainers