Print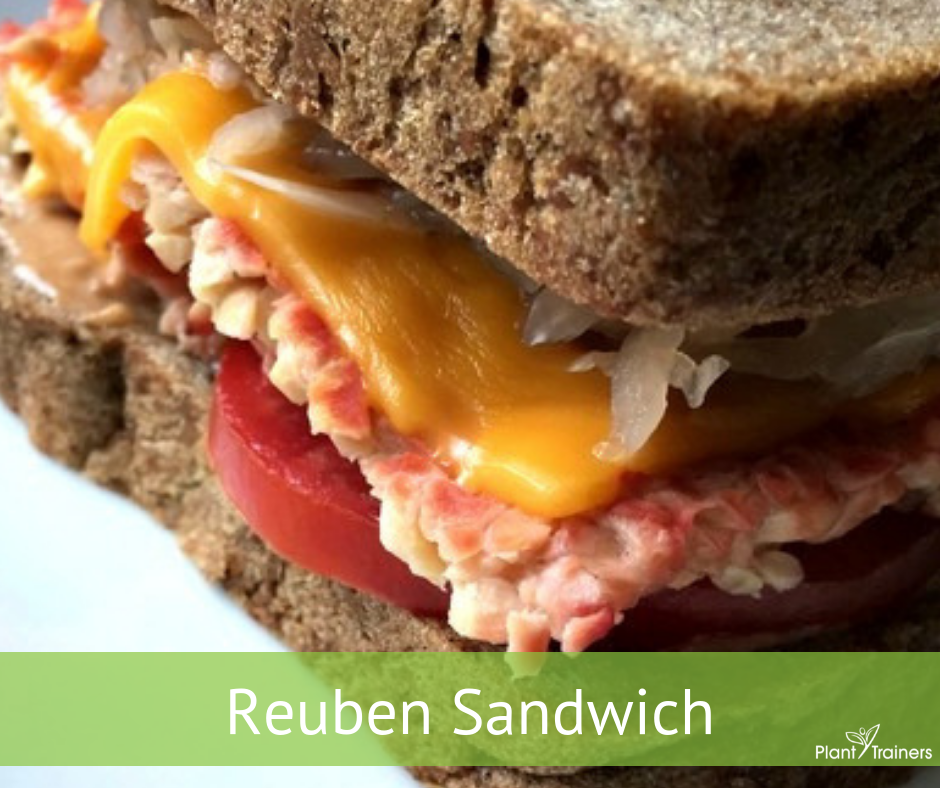 Every once and a while Adam and I treat ourselves to A REUBEN SANDWICH!!! And – it's totally plant-based, obviously. Build the sandwich the way you like it. For a grain free version, you can use collard greens as a wrap. Try making this Crunchy Slaw for an excellent side.
This recipe is for two sandwiches. I promise it will not disappoint.
A special thanks to Lettuce Love Cafe in Burlington, ON for the inspiration on this one!
Delicious Reuben Sauce
Ingredients:
2 Tbsp ketchup
2 Tbsp vegan mayonaise
1Tbsp lemon juice
½ Tbsp Tamari
2-3 cloves of garlic, pressed
pepper to taste
Directions:
Put all the ingredients in a small bowl and whisk them together until it's well mixed.
The Sandwich
Ingredients:
Any bread of your liking
1 package of original Tempeh cut into a big square and sliced evenly down the middle making two thinner squares.
⅓ cup of vegan cheese
2 slices of tomato
2 thin slices of red onion (optional)
Good quality sauerkraut (optional)
Ruben sauce
Directions:
Preheat oven to 350°

Place sliced tempeh on a baking sheet and bake for 10 minutes.
Prepare your sauce and other condiments.
Flip Tempeh and cover with vegan cheese. Place it back in the oven for another 10 minutes.
Toast your bread.
Build your sandwich the way you like it best. You may like extra Vegenaise, ketchup or even pickles!!
Enjoy, and don't forget to thank me later!!
~ Plant Trainers