Print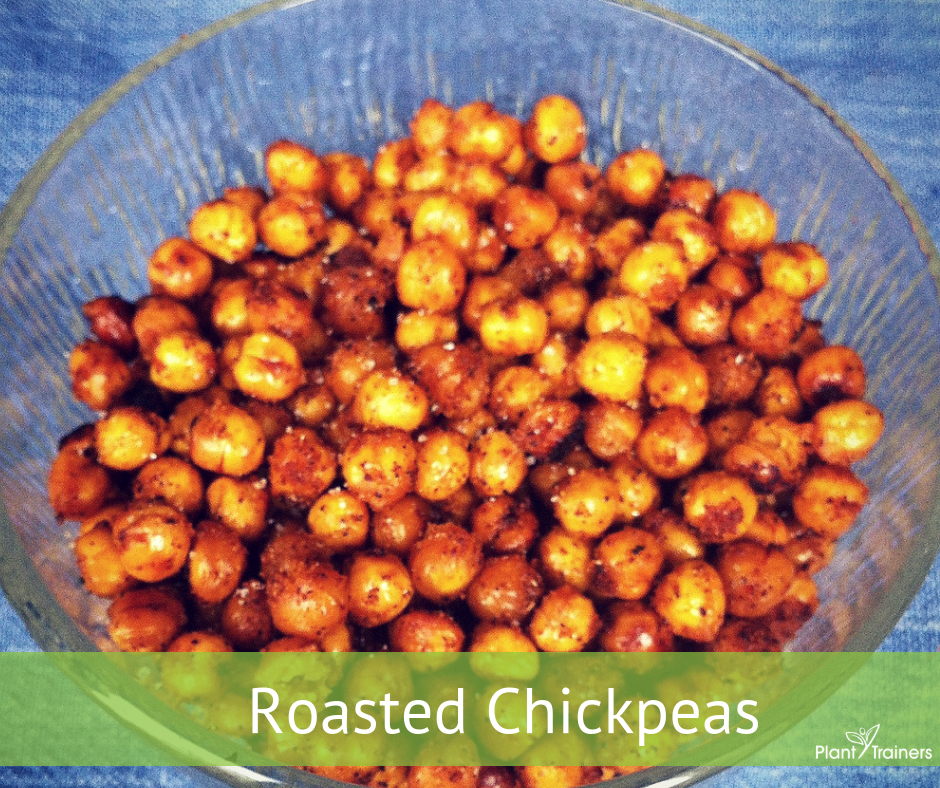 Snacks. People are always looking for healthy snacks. If it's not crunchy and a little salty, then we search high and low until we find something more satisfying. Well, search no more. These roasted chickpeas are delicious snacks! My kids, who love things plain, finished off both testing batches before Adam could even give them a try.
Ingredients:
2 Cups of cooked chickpeas
1.5 Tbsp olive oil
1 tsp garlic powder
Add 1 tsp onion powder
1 tsp chili powder
1/4 tsp (or ½ tsp) cumin
¼ tsp finely grated sea salt (or to taste)
Directions:
Set oven to 400º
Dry off the chickpeas and discard any skins that have been separated
Toss the chickpeas with the olive oil on the baking sheet
Bake the chickpeas for 25 min
Meanwhile, combine the remaining ingredients in a small bowl
Remove from the oven and toss chickpeas with the seasoning
Place them back on the baking sheet and bake for 10-15 minutes longer until they are hard and crispy, but not burnt
Allow them to cool completely on the baking sheet before placing them in a bowl
You can change up the seasoning if you want to. The first batch had a little bit of cumin, you could barely taste it, but it provided a more barbecue flavour. If you decide to do a half teaspoon of cumin, it gives it a bit more of an indian or exotic flavour. Try out different ways!
Let us know in the comments below what your favourite is.
~ Plant Trainers