Print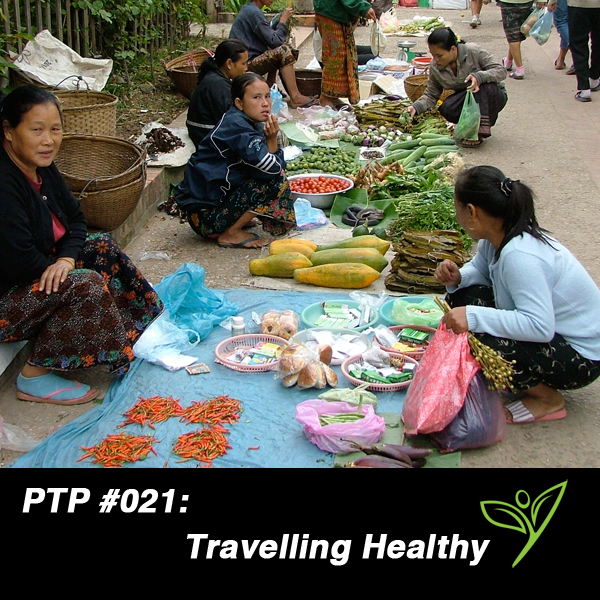 Podcast: Play in new window | Download
Subscribe: Apple Podcasts | Google Podcasts | Spotify | Stitcher | TuneIn | RSS

In today's episode of The Plant Trainers Podcast we talk about how to travel while maintaining a healthy lifestyle. We break down the pros and cons of driving or taking a plane, train or bus. We let you in on our little hacks and secrets that we use while travelling healthy as adults and as a family. Adam travels through Europe every summer and we often take long car rides as a family – sometimes up to 25 hours! We talk about preparation being the key. There is research to do, food to pack and plans to make. It might sound like a lot of work, but it definitely makes our travels less stressful. This prep work will allow you to stick to your health plan while you are away from home.
We hope this episode will be helpful to you for your next trip!
In this episode we discuss:
Our quote of the day: "Twenty years from now you will be more disappointed by the things you didn't do than by the ones you did do." ~ Mark Twain
Pros and cons of travelling by cars, planes, trains and busses
Planning for stretching, meditation and listening materials (The Plant Trainers Podcast..Wink, Wink) while in transit
Hacks for long car rides with kids
Researching restaurants and stores
Packing snacks and meals as backups
Hotel cooking
Travel and exercise
Ian's Question: "Hey Plant Trainers, I'm going to Asia soon and was wondering about eating at street vendors or food stalls…is this something I should be worried about or should I just avoid it altogether?"
Links to things we mentioned:
Traveling as a Plant Powered Family Blog
Happy Cow – Find vegetarian or vegan restaurants or health food stores
Trip Advisor – For restaurants, choose what you want using the cuisine button
Amrita Bars – 15% discount code "PlantTrainers"
Thank you to this month's Patrons for supporting us on Patreon:
"Joe"
Millie Pearson
Stu Dolnick
Mary Lou Fusi



Don't forget to contact us at info@planttrainers.com with your question for our Plant Trainers Facebook Lives!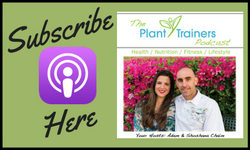 We hope you enjoyed this podcast! Please take a moment and leave us a rating and review over on Apple Podcasts – we would be grateful! This will help get our podcast out to others who may enjoy it. We promise to read your reviews and consider your feedback. This show is for you.
Please subscribe to The Plant Trainers Podcast on Apple Podcasts, Stitcher, iHeart Radio or Player.FM so you will know when we release a new episode. We're also available to Listen on Google Play Music!
Help us by spreading the news about our totally awesome Podcast!
Click here for a list of our services