Print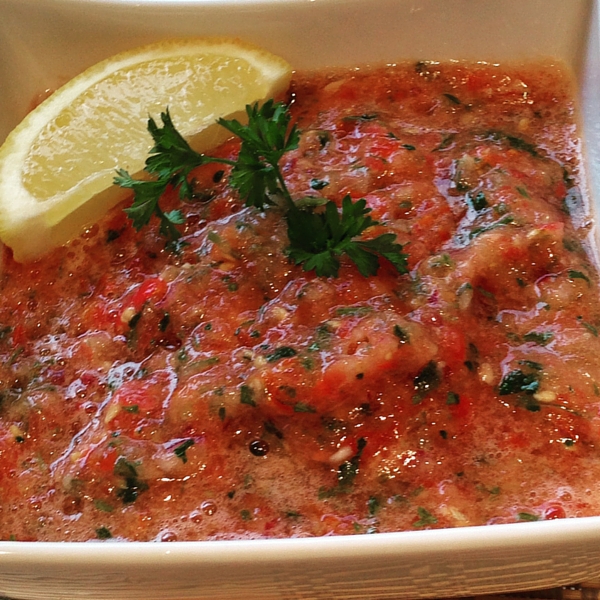 Making salsa seems like a chore, but what if you could make your own salsa in 5 minutes or less?
Did I catch your interest?

If you think nothing takes 5 minutes you have not met me. I have ditched all my time consuming recipes and I barely do anything these days that doesn't take as long as ordering a Grande Soy Latte with my name spelled incorrectly.

So, salsa is the bomb! Put it on: rice bowls, nacho chips, veggies and hummus, veggies and guacamole, quinoa bowls, quesadillas, crackers…need I go on? I think not! I know your mouth is watering already just thinking about it…so let's go ahead and make your own salsa!

What I like about this recipe is that you can choose to add as little or as much salt as you like and you can even add hot sauce.

Want to know what is NOT in this salsa? Preservatives (well, there is fresh lemon juice…if that counts), natural flavor, xanthan gum, maltodextrin, yeast extract…I think you get the point.

So with minimum amount of chopping you can get a beautiful salsa dish.
Ingredients:
2 cloves of garlic

4 Tbsp red onion (eyeball it!)

¼ cup of parsley

2 ½ cups of coarsely chopped tomatoes

2-3 Tbsp fresh lemon juice

0-½ tsp sea salt

Pepper, jalapeno or hot sauce (optional)
Directions:
Place garlic in the high speed blender and blend

Add onion and blend

Add parsley and blend

Add the remaining ingredients and blend using tamper if necessary until desired texture is achieved.
Don't put too much seasoning to start. Taste and add as you go! When you make your own salsa, you can always mix in more salt or hot sauce yourself with a spoon to avoid it being too hot or salty.

Let us know your favourite way to enjoy salsa!
~ Plant Trainers
Don't forget to contact us at info@planttrainers.com with your question for our "Hey Plant Trainers" segment!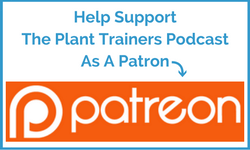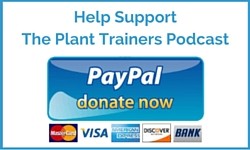 Do you want to create lifelong healthy eating habits for you or your family? Are you looking to help prevent heart disease, cancer and chronic diseases? Are you looking for guidance with your plant-based nutrition? We can help. If you are serious about getting results, you may be eligible for a FREE 30-minute Skype or phone consultation, where we can help you with your goals NOW. Easily book your session HERE. 
Subscribe to Adam's Journey by clicking here.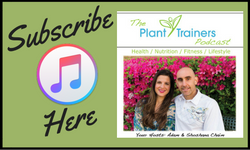 We hope you enjoyed this podcast! Please take a moment and leave us a rating and review over on iTunes – we would be grateful! This will help get our podcast out to others who may enjoy it. We promise to read your reviews and consider your feedback. This show is for you.
Please subscribe to The Plant Trainers Podcast on iTunes, Stitcher or Player.FM so you will know when we release a new episode. Now also available to Listen on Google Play Music!
Help us by spreading the news about our totally awesome Podcast!
Click here for a list of our services