Print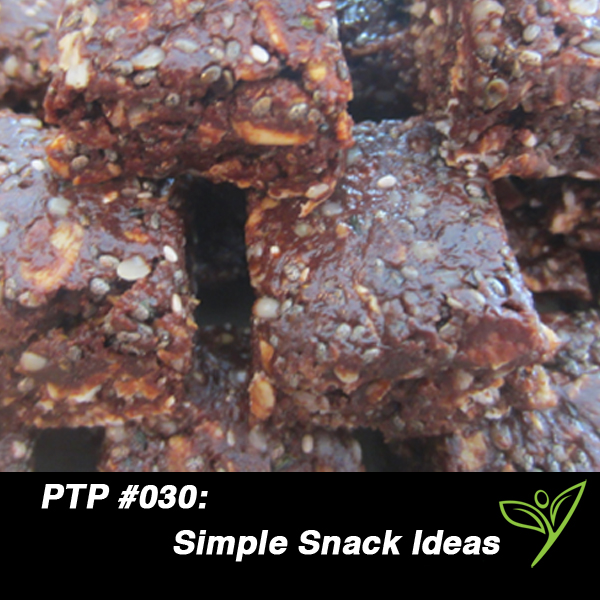 Podcast: Play in new window | Download
Subscribe: Apple Podcasts | Google Podcasts | Spotify | Stitcher | TuneIn | RSS

Everyone likes to snack. There is no doubt about that. The kinds of snacks we choose really effect our energy levels and weight gain. There is nothing worse for you than coming home famished and eating every wrong food in site. Keeping healthy snacks on hand and having a plan of what you are going to eat and when, will really help. This short show is dedicated to choosing great snacks!
In this episode we discuss:
Water
Eat real food!
Whole fruits and vegetables make awesome snacks.
Combine veggies with homemade hummus or other bean dips
Fruits and nuts or seed butters
Homemade trail mixed
Smoothies and smoothie popsicles
Homemade sherbet
Salads
Mini portion of a leftover meal
Amrita bars
Homemade crackers
Kale chips
ENERGYbits
High quality chocolate
Links to things we mentioned:
Amrita Bars – Use "PlantTrainers" for 15% off
ENERGYbits – Use "PlantTrainers" for 25% off
Breakfast balls (Good for anytime really!)
Gluten Free Vegan Double Chocolate Zucchini Muffins
Back To School Snacks – Blog
Thank you to this month's Patrons for supporting us on Patreon:
"Joe"
Millie Pearson
Mary Lou Fusi
Carmen Fanous
Emily Iaconelli
Spanish Armada
Michele Olender


Don't forget to contact us at info@planttrainers.com with your questions!
We hope you enjoyed this podcast! Please take a moment and leave us a rating and review over on Apple Podcasts – we would be grateful! This will help get our podcast out to others who may enjoy it. We promise to read your reviews and consider your feedback. This show is for you.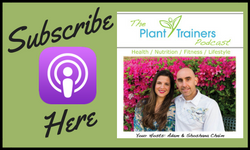 Please subscribe to The Plant Trainers Podcast on your favorite podcasting platform.



Help us by spreading the news about our totally awesome Podcast!
Click here for a list of our services