Print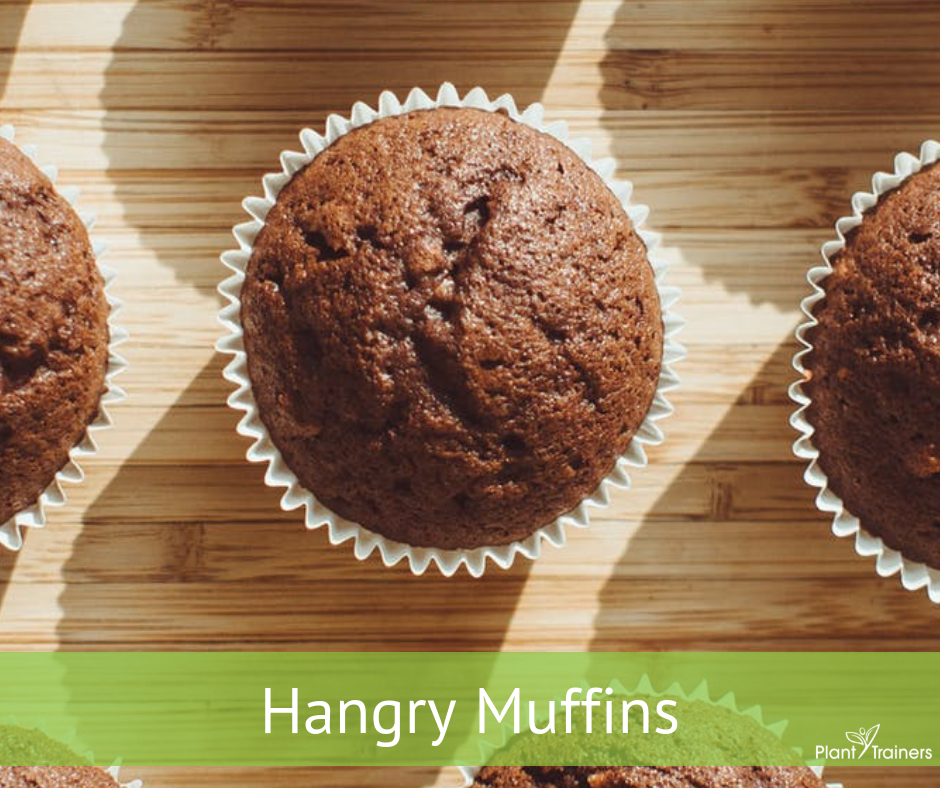 Hangry Muffins – Vegan and gluten-free goodness
OK, so you know that feeling you get when you are hungry and you turn angry and can't control yourself? It's called HANGRY! It's a thing. I'm pretty good at self-regulating, but I can see that I passed that feeling onto my son. First thing in the morning and right after camp or school are his worse times. So I powered up a hangry muffin recipe I know he will love and I can feel good about him eating after school or first thing in the morning (If I want to sleep in a bit). I added in some hemp hearts which adds a bit of extra healthiness, good fats, omegas, as well as protein.
Ingredients:
2 Tbsp ground flax mixed with 6 Tbsp water
1 Cup of Gluten Free Flour
½ cup of hemp hearts (we like Manitoba Harvest) measured and then ground (I used the bullet)
Add 1 tsp xanthan gum
1 tsp cinnamon
Add 1 tsp baking powder
½ tsp baking soda
Add ¼ tsp salt
¼ tsp nutmeg
½ cup melted coconut oil or a combination of coconut oil and applesauce
½ cup coconut sugar
1 tsp vanilla
1 cup shredded zucchini or apple
½ cup of mini chocolate chips or raisins
Directions:
Preheat oven to 350º
Place the flax and water mixture in the fridge for about 10 minutes while you prepare the rest of the ingredients. This mixture replaces the eggs
Grease the muffin tins with coconut oil and set aside
Mix all the dry ingredients together
Mix all the wet ingredients together and don't forget the flax egg!
Combine both mixtures together and then fold in chocolate chips or raisins
Divide into 12 regular muffin tins or make mini muffins
Bake regular muffins for 20 minutes or until a toothpick comes out clean
This recipe freezes well. So double it up!
Enjoy!
~ Plant Trainers