Print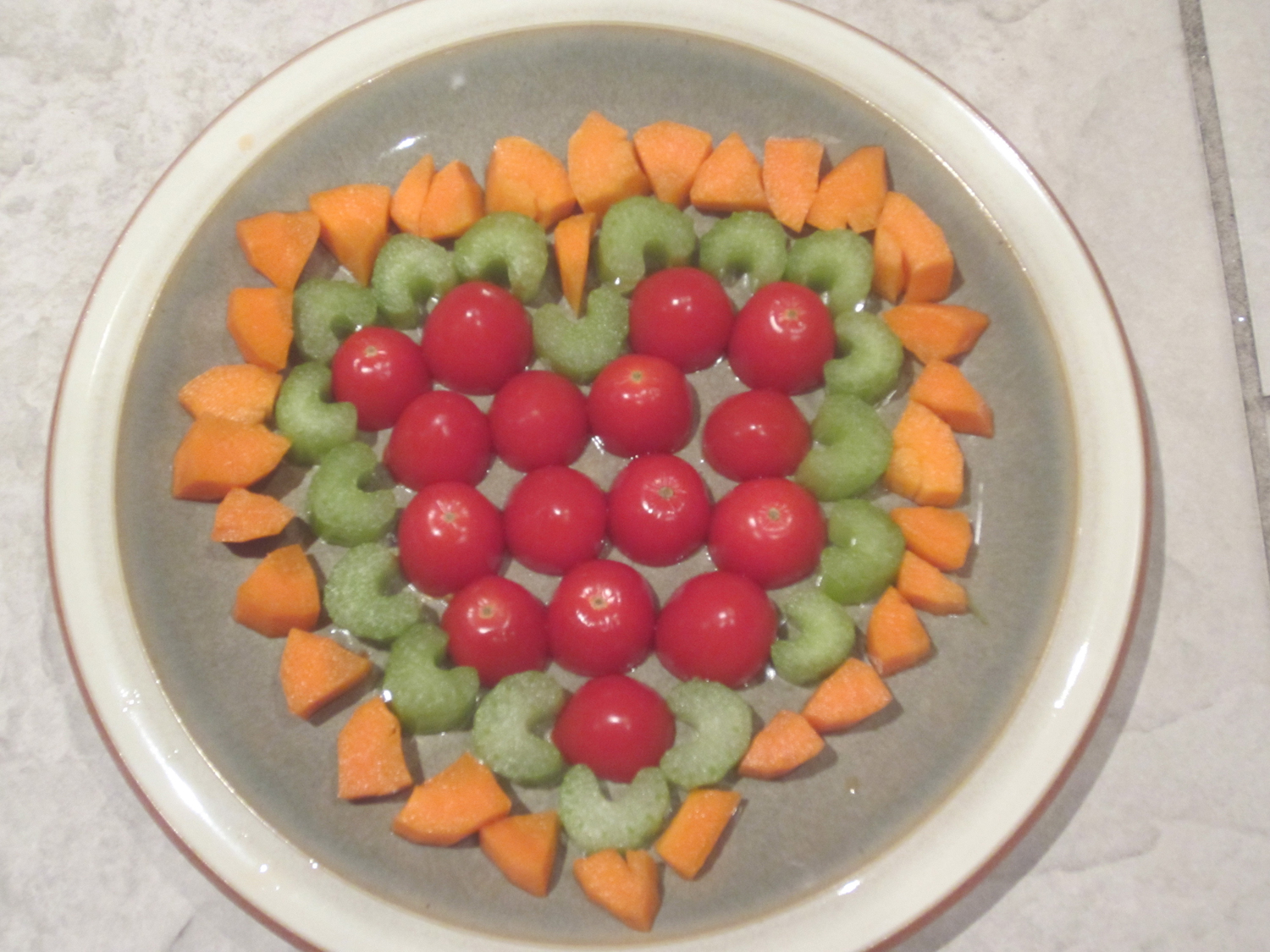 Valentine's Day is just around the corner. The grocery stores carry so much milk chocolate, pink cupcakes with sprinkles and all kinds of other cr@p. Not sure why every holiday needs to turn into an eating fest. Is it our doing? Or does Big Food marketing make us do it? My guess is that it is a combination of both.
Is it coincidence that the modern symbol of Valentine's Day is a heart and it is also in February, which is Heart Month? The Heart and Stroke Foundation puts out a huge campaign not only to raise money for heart research and procedures, but to EDUCATE people on healthy heart habits. YET, millions of pounds of chocolate will be sold and consumed this month. Processed chocolate, dairy chocolate, chocolate cake, chocolate cupcakes, red chocolate filled with food dies and tons of processed sugar…I think you get the picture. PITTY.
I challenge you to give this some thought. Try to think outside the "chocolate box" this Valentine's Day. I know many people, including myself, say that Valentine's Day is not a special day. You need to show love and affection all the time. But it is still fun to play along, especially when you have kids or you are in a new relationship. So let's pretend you are going to celebrate this year…what can you do besides purchase a bunch of mass produced carcinogenic chocolates?
Our family Valentine's Day tradition for the last few years has been a have a picnic in the living room. I know what you're thinking…"but that's food!" I know, but a family's gotta eat! The picnic started back when half of us were gluten free and our diet was not as clean as it is now. I made a gluten free mix of cupcakes with the kids, iced them and added sprinkles. Just like our diet and lifestyle, the picnic has evolved to a fun healthy meal and a home baked desert.
Here is the plan:
Plan the meal in advance and maybe spend some time as a family in the kitchen preparing it.
Modestly decorate the room with reusable decorations. (I don't want to add to the landfills each year!)
Place a nice tablecloth on the ground and make sure to use real dishes, not paper. No need to waste.
Enjoy it together as a family. No electronics and maybe a little background music.
Before you think this is getting really complicated, check out my easy lunch menu for this year: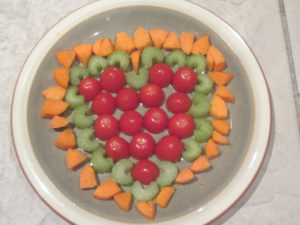 Hummus and sprout sandwiches. Cut a heart out in the middle, but serve the whole sandwich. No need to waste bread and crust.
A platter of cut up veggies. I'll place baby tomatoes in the middle of the plate in the shape of a heart and put all the other veggies around.
Everyone will get a pink smoothie. I haven't decided between strawberry banana and hemp hearts or apple banana beet.
Home made: chocolate covered strawberries sprinkled with hemp hearts or chia seeds, cantaloupe cut into hearts with a cookie cutter and a baked good. The baked good will be featured in this week's recipe, so hold on tight.
You might also consider adding a bit of love to our gluten free pancakes for lunch or breakfast or even making our power burgers in heart shapes. If your kids love dolphins, make them a dolphin fruit salad bowl. You don't have to include a heart into everything. Just make it with love (SO cheesy, I know.) Whatever you do, I know it will be special.
I hope I have inspired you to think "outside the chocolate box" this Valentine's Day and stick to ingredients you have at home. Make it fun and share your ideas with us.
Happy Valentine's Day!
~ Plant Trainers
Click here for a list of our services