Print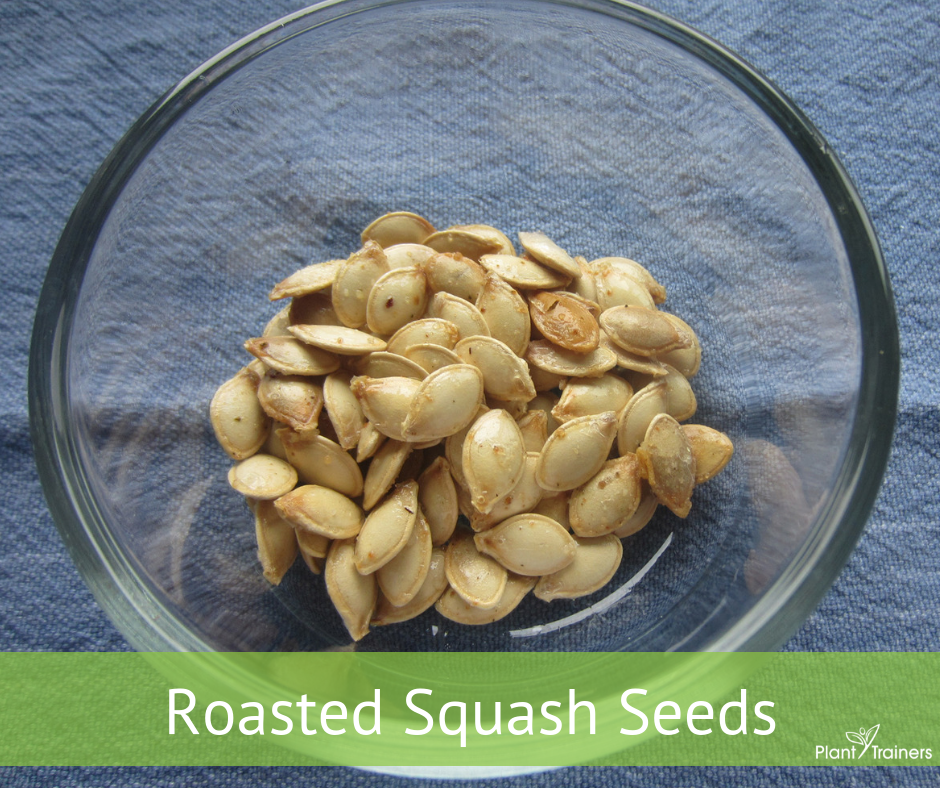 I have been on a mission to reduce waste in my home. What better way to reduce waste after cooking a delicious Spaghetti Squash Lasagna Cups or Mexican-Style Spaghetti Squash than to roast their delicious, nutritious seeds. You can also use this recipe for butternut squash, acorn squash or other types of squash. I had a feeling you would love this recipe since our Roasted Chickpeas recipe went off the charts a few weeks ago. Thanks so much to those of you who care enough to share! We are on a mission to help people improve quality of life through nutrition and fitness and when you share our amazing recipes or blogs, you are helping us to spread the message.
Squash seeds are high in calcium, iron, magnesium and vitamin A. They even have a pretty good protein count. So why would you throw these treasures into the composting bin? Roast them up into a crunchy snack even the kids will love…if they last long enough to share!!!
Ingredients:
All the seeds from your squash (discard the very thin small ones)
1 tsp melted coconut oil (if you have two squashes, double it)
⅛ tsp Herbamare salt (if you have two squashes, double it)

you can use regular sea salt or any other flavoured salt you may have
Directions:
Preheat oven to 270º
Take the inside of the squash and squish it in your hand looking for the seeds. When you think you are done, squish some more (there are always seeds hiding inside)
Clean off the seeds by running them under cold water and picking out any of the squash guts
You can choose to soak your seeds for 12-24 hours if you would like. This helps increase the nutrient value (I sometimes skip this step)
Dry off the seeds in a clean dishtowel
When you are sure they are dry, toss the seeds with the melted coconut oil and Herbamare salt
Line a baking sheet with parchment paper and spread the seeds out. Try not to make them overlap
Bake for 15-20 min until seeds are crispy
Allow them to cool completely before putting them in a bowl to serve…we usually just eat them all before it makes it to a bowl!
You can use the seeds as a snack or as a garnish on a salad or soup!
Enjoy!
~ Plant Trainers