Print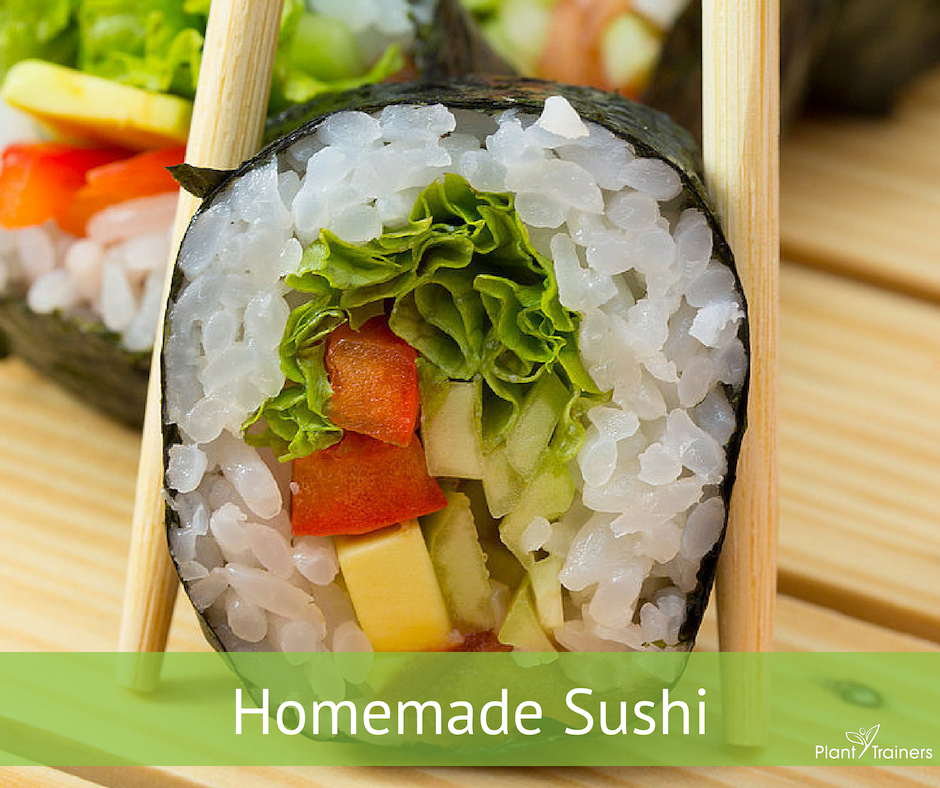 Everyone these days drools over sushi. It's time for you to learn how to make homemade sushi! Sometimes I see lines out the door of sushi restaurants. It is SO popular now. There is candy sushi, paleo sushi, quinoa sushi, vegetarian and of course regular sushi. You may think it's funny to see fast food sushi depots in shopping malls, but the truth is sushi its often a fast food in Japan. We had many a cucumber rolls from the 7-11 while travelling the country. Feeling like you need some sushi? That's great, there is a sushi take out every 2 meters. They are more common than Starbucks in a Shrek movie! I digress.
I have a shellfish allergy. That doesn't mean much now that I am plant-based, but it means that it is hard to eat in restaurants if they are not willing to change their gloves and wash their boards. So I learned how to make homemade sushi from some of the city's finest and from a sushi chef teacher. I then took what I learned and adapted it to a busy family's life.
So how about making some homemade sushi! I made this video to share my knowledge with you!
Here are some tips:
When using brown rice add extra water about 1 cup of rice to 1 ¼ cups of water

Instead of wrapping the mat in cellophane, put it in a ziplock baggie

Don't try to surprise your 4 year old with wasabi in their rolls!!!! YIKES!

Try avocado, cucumber, asparagus, sprouts, sweet potato, kale, banana and strawberry!
Let me know if you are interested in some other techniques.