Print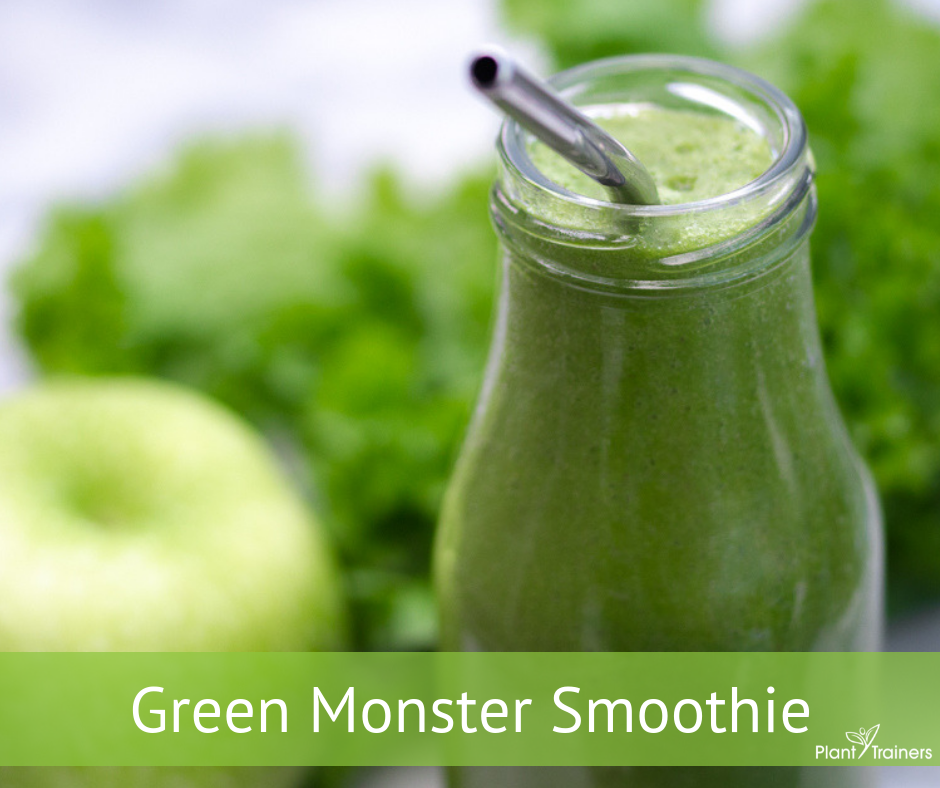 This week's blog is going to be of interest of many of you. It is the ingredients for our Green Monster Morning Smoothie. We often drink these first thing in the morning, before a late morning workout or after an early morning workout. Our friends and colleagues are always asking what we put in it! I made it for work meeting one day and those who were brave enough to taste it raved about it for days. One lady even took off with the recipe card I left in front of the jug in case of allergies or food aversions. She ranted that we have found the perfect balance for a green smoothie – "not to bitter and so good!" So the next time I'm asked what's in it…that person can be directed here, for the magic recipe.
Green Monster Morning Smoothie (for two)
2 cups organic kale or spinach
1/2 cup of organic cucumber
1-2 inches of organic ginger (peel on optional) 
(Adjust amount of ginger for your preference in flavor or anti-inflammatory needs)
Add all the ingredients in your blender and blend until desired texture.
Obviously we use our Vitamix!
Here are a few tips to alleviate the workload each morning:
Lemons– I cut the peel of the lemon and cut them into wedges. Then I store them in a small container so they are ready to go each morning. 
Smoothie for 1? – If it's only me I store the other half of pear and apple in a container so I can just throw it in the next morning. I may even put the lemon wedge and cucumber in the container too!
Ginger – There are many benefits to ginger. The biggest benefit is that it is an anti-inflammatory. That means that it can help fight sweeping in the body. We often add more ginger to our smoothies if we are nursing a small injury or seasonal allergies. (Don't forget that it has the strongest effects when eaten raw. Ginger also calms the tummy, so this can be a good time to boil it into tea!)
~ Plant Trainers